Sheila's Blog (or Glog - Gut Log)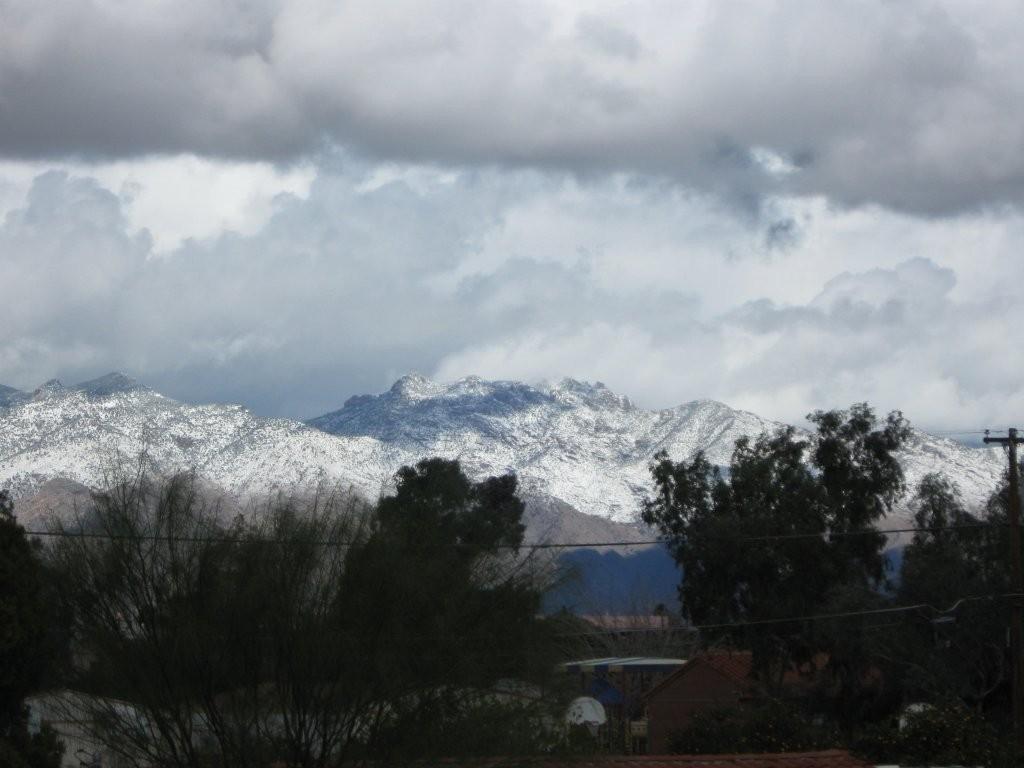 Hello Everyone,

My newsletter this month is chock full of goodies. While it is winter in Tucson, herbalist Jill Ruttenberg and I are planning our wonderful April Retreat in Costa Rica. Then on to stories and lead articles readers have sent my way plus some great new links for your gourmet healthy eating. Be in touch. We are expanding our whole repertoire of cleanses at the office and can guide you on your health path.

---

Mango Mania! Spring Detox 2010! April 9-14, 2010
with Herbalist, Jill Ruttenberg and Colon Hydrotherapist, Sheila Shea
http://www.amatierra.com/retreat_mango.html
To register for this event, click on this link and join in the adventure.

If you are ready to detox and also have an adventure, herbalist Jill Ruttenberg and I have designed the ultimate vacation retreat for you. Check out the link with all the details. Many of you are telling me you want more rest, meditation, time to be immersed in nature, to exercise joyfully, eat healthfully, perhaps lose a few pounds, have fun, tell stories, and be in community with others. This Mango Mania retreat combines it all.

I'm the 'intestinal health expert' for this special week and although no colon hydrotherapy will be available I will be coaching and teaching people about a variety of diets for optimal intestinal health. These special diets reduce gas and bloating and improve digestion and elimination. While we eat raw foods and juices during this detox week, we will also experience daily yoga classes, some poses that enhance the detox and also help digestion.

Also, I have a raw food background. I spent time at the Hippocrates Health Institute in Boston MA with Anne Wigmore in 1975. A clean-up act for severe constipation and eating disorders. I was 31. My gut felt great after two weeks. I'll be available to teach some gourmet raw food dishes. Jill is including ceviche!

You will have diet options of juices, smoothies and raw foods. Luscious tropical fruits are in season and mangoes are one of them. I'm planning on making a mango salsa!

I am giving an optional workshop on enemas, a very important self-help technique for the gut. The optional workshop will show you how to take an enema, the value of coffee enemas and a series of yoga exercises I combine with the enema for better elimination.

I am available to consult with you on any intestinal health issues. I will use the Health Questionnaire at my site as the launching point.

Jill and I are practitioners of Chi Nei Tsang. Chi Nei Tsang (CNT) is Taoist Abdominal Massage and designed to provide deep healing by working directly on internal dysfunctions and energy blocks. Each person has the option of receiving a session while at the retreat.

Some of you might want to rest most of the time and that's great. However, we have a great schedule that leaves you happier and healthier than when you arrived. I spent time with Jill and Bob in 2006 at Amatierra and it is truly a luscious place. I am looking forward to swimming and playing in the thermal waters this time. That's one of the field trips. The views are breathtaking. The air pure. Come and join us for a super event in a remote valley outside the capital overlooking the mountains.

Please email, skype or click the link for the retreat to register and join us for this special springtime event. [email protected], skype Jill Ruttenberg, or go to amatierra.com.

Below is a link on Amatierra's yoga program. Jill will teach yoga daily and with my yoga and dance background, I will do placements during the classes. Yoga will be part of your exercise routine.

http://www.yogafinder.com/yoga.cfm?yoganumber=18484
---

Email Comment on Last Newsletter from Friend
Tucson Community Supported Agriculture
"Hi Sheila: What a great newsletter! Very intelligent and so informative--you are obviously making a big difference in many people's lives! While I've always been a huge believer in raw foods, having been brought up on a Mediterranean diet, I remember my mother being surprised by the lack of knowledge of most Americans concerning raw foods. We recently had dinner with some dear friends as we celebrated his amazing recovery from quadruple bypass surgery!!!!!! He never touched his salad!!!!!! Need I say more? I was brought up in a family where a big bowl of fresh fruit was brought to the table after dinner just as I remember in Italian restaurants in Italy.

You are making such a difference in Tucson, and we've both been here long enough to see the positive changes such as the Tucson Community Supported Agriculture (CSA), for us, the Sunday Farmer's Market at St. Phillips, and so much more that was nonexistent when we moved here. Every time we visit another city or exchange stories with friends from other places, we are always happy to be here. You make your life, just as you have made yours and while the road is always bumpy and has its ups and downs, that's just life's little challenge, and you may as well be in a place where you feel comfortable. So, keep up the good work---it's always fun running into you and exchanging tales.

Best,
Flavia"
See if you have Community Supported Agriculture in your town. Tucson's is growing. People plant, harvest and distribute the bounty to their customers. At a recent party I had with hiking club friends, one of the women split a share of the weekly produce deliveries with a friend. They take turns picking up the order weekly, learn new recipes and eat delicious, organic and local food. Go local!

Apparently, they have legumes, grains, grass fed animal products, too.
---

Due to big demand, the "Economic Colonic" is back!

Our big value, the 'economic colonic', is priced at $49.95 from March 1- 20, 2010. Such a deal! People have really taken advantage of this to purchase series in advance, to use with various cleanses, diet changes, fasts, and to pass the great news on to friends. The key is to mention the words, 'economic colonic' and you've got a deal. And, we will be happy!
---

Office Space for Rent
I have a beautifully appointed, spacious room for rent for the right practitioner. I prefer someone with an active practice. We are centrally located with kitchen, foyer, office and library facilities. Chi Nei Tsang would be a good fit. I would love to hear from the right person. Call or email Sheila at 520-325-9686 or [email protected].
---

Retreats at My Home
I continue to offer my second floor private guest bedroom and bath to one or two people who would like to retreat, cleanse, heal or unplug in general for a short period. I can teach the raw food or Specific Carbohydrate Diet for those that are interested. I can guide you through a GI or liver cleanse and provide colon hydrotherapy and massage.

I had another thought about the retreats. We are really designed to move. Exercise is always included in steps to self-care. Some of you might like to become more active in the time you spend in Tucson. Your stay can include hiking, kayaking, swimming, tennis, cycling and/or walking. I can guide you or point you in the right direction. All this, while eating well, hydrating and having some quiet time. Think about it.

Please be in touch if you are interested.
---

Matt Monarch and His Theory of Gas in the Intestines
Matt Monarch was in Tucson AZ this year giving a raw food lecture. People that heard the lecture said he spent as much time talking about raw food as colon hydrotherapy. He is a firm believer in both. He wrote me a brief note on how you can find his original article on GAS.

http://www.rawspirit.org/bloodgas.html

If you would like you to read a rough draft of my new article on GAS, just click on this PDF link.
---

Six Deadly Chemicals You're Carrying in Your Body
The site Truthout,org has an excellent article on 6 deadly chemicals that most Americans have in their bloodstream, what they are from and what they can cause. I finished listening to an audio book by Candace Pert PhD, author of new book on Bliss, and when asked what are the worst things we can do to damage ourselves, she responded 'food additives.' As a scientist, she knows the damage they can cause. OK, another reason to cleanse and detox.
---

Narrowing an Eating Disorder

By ABBY ELLIN
When anorexia, bulimia and other labels don't fit, experts use other labels for disordered eating.

My brother Mike sent this link http://www.nytimes.com/2010/01/19/health/19eat.html?em. We both have a common interest in eating disorders. I have had numerous ones, overeating and bingeing starting at 10, anorexia at 17 and bulimia at 26. It took years to overcome them and now I am going through the underlying emotional healing. This article presents a variety of other eating behaviors that are inappropriate such as binge eating disorder, purging disorder, night eating syndrome, chewing and spitting out food, and even picky eating. I thought some of you might be interested.
---

Whole Diet May Ward Off Depression and Anxiety
by Caroline Cassels from Medscape
January 15, 2010 -- A traditional or whole diet characterized by vegetables, fruit, whole grains, and high-quality meat and fish may help prevent mental illness -- specifically, depression and anxiety. Conversely, a Western diet high in refined or processed foods and saturated fats may increase the risk of depression, new research suggests.

A large, cross-sectional study conducted by investigators at the University of Melbourne in Australia shows that women who regularly consume a so-called traditional diet were more than 30% less likely to have major depression, dysthymia, and anxiety disorders compared with their counterparts who consume a Western diet. In addition, the Western diet was associated with a 50% increased likelihood of depression.
---

More Great Links to Various Food Sites
Raw Food Naturals
http://rawfoodnaturals.com
This site calls themselves the 'Web's Premier Raw Food Resource. The foundation for a vibrant, healthy life is a diet based in organic raw food.' They have some of the new superfoods like the goji berries, chia and the green powders.

US Wellness Meats
http://www.grasslandbeef.com/StoreFront.bok
A Naturopath turned me on to this site with its incredibly high quality grass fed animal products. Grass fed is the way to go to restore our Omega 3 fats. Site also had raw recipes for kids and adults by a fitness trainer!

Life Food Gourmet Restaurant in Miami FL
http://lifefoodgourmet.com
I recently got in touch with a friend in Miami Beach. He sent the link to a great raw food and healing restaurant in Miami.

Blessed Herbs, A Cleansing Company
http://www.blessedherbs.com/bh/shop_wellness
What cleanses are out there? Blessed Herbs comes highly recommended. Organic products, good customer support, reasonable prices.

Specific Carbohydrate Diet
http://digestivewellness.blogspot.com
This is a new blog and resource site for the SCD. Zero tolerance for complex sugars diet for IBD, IBS, auto-immune conditions, neurological discorders such as autism, excessive gas, malabsorption syndrome and Syndrome X.

Organic Avenue
http://www.organicavenue.com/products/index.php
Check this out. They are a company in Manhattan NY who design cleanses and provide the juices and other products.

'For all of us resolution detoxers who want to start the year anew, I have asked Doug Evans and Denise Mari, co-founders of New York City's fantastic Organic Avenue to contribute his knowledge. I discovered Organic Avenue a few years ago through a girlfriend who was about to do one of their fasts, and I joined her on the 5-day program. The result was pretty amazing and the juices and smoothies (esp. the coconut mylk and the cacao smoothie) were so delicious that I imbibe them whenever I'm in NYC. They make a cleanse easy with different degrees of gnarlyness and home delivery if you are in Manhattan. If you aren't, like me, Denise Mari, the juice guru has given us some recipes for a DIY fast.'
---

Services
Colon Hydrotherapy Spa & School, Consultations, Retreats & Raw Food Classes.
---

It's a pleasure communicating with everyone. I hope to see many of you at our retreat in Costa Rica, 6 days of restoring, rejuvenating, contemplating, playing, getting healthy in a beautiful environment.

Be in touch and be sure to join me on Facebook.

Best,

Sheila Shea, Director

www.intestinalhealthinstitute.com


[email protected]