Hi Everyone,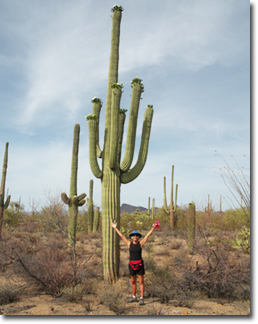 Pull it together; Go to your next health level!
What a time we are having with health care in this country! (See related article link below.) What this says to me is that we have to seize the moment. It is time to take big responsibility for our own health. Do everything preventive that you can. Work on your diet, your cleansing, your exercise, and your inner peace. Remember that your greatest gifts are free, your life and your breath. Breathe and practice life-sustaining behaviors. You are in the driver's seat.
Study: Medical Bills Underlie 60 Percent of US Bankruptcies
Maggie Fox, Reuters:
Medical bills are behind more than 60 percent of US personal bankruptcies, US researchers reported on Thursday in a report they said demonstrates that healthcare reform is on the wrong track. More than 75 percent of these bankrupt families had health insurance but still were overwhelmed by their medical debts, the team at Harvard Law School, Harvard Medical School and Ohio University reported in the American Journal of Medicine.
[READ MORE]
This summer is an excellent time to dig in and take the next step in your health journey. We can guide you through a 7-Day GI cleanse, a 6-Day liver/gall bladder flush, the Master Cleanse, a raw food diet, raw juicing. These wonderful programs are accompanied by colon hydrotherapy to flush toxins coming in from your organs, tissues and GI tract out of your system and into the sewer. Such polite language.
Also, Julianne Montano is back at the Intestinal Health Institute continuing her practice in colon hydrotherapy. Many of you remember her and worked with her. She has added Kundalini Yoga instruction to her repertoire. You can reach her at
www.latinayoga.com
.
Two Important Papers on Gut and Lymph Cleansing and Health
I am including two PDF's that are important for understanding how to cleanse the lymph system and the relation of the gut, immune system and good bacteria. My brother,
Mike Shea
, initiated both papers.
For the first article, my brother Mike called and asked if I had the original edition of
Raw Vegetable Juices
by N.W. Walker. He was interested in the proportion of Glauber Salts and citrus used in the lymph cleanse. The new edition did not include this section and referred people to their physicians. I include the first paragraph below. Click on the link below to read the entire piece.
To Detoxificate [PDF]
Supreme cleanliness is the first step toward a healthy body. Any accumulation or retention of morbid matter, or waste of any kind, within us, will retard our progress towards recovery.
Next, Mike sent me a copy of the book,
Swiss Secrets to Optimal Health
by Thomas Rau, MD. He suggests colon hydrotherapy to accompany his detox and alkalinizing program. Mike then sent a short paper, Primary Metabolic Functions of the Gut, summarizing the main gut points of the book.
Primary Metabolic Functions of the Gut [PDF]
Immune protection. Upwards to 80% of the lining of the gut is involved in the immune system and thus is protective in nature. Chronic inflammatory processes typically start in the gut and remain subclinical for some time. Gradually, primary and secondary allergies develop.
Both of these books include colon therapy as part of their detox and recovery plans. I encourage you to continue your path toward true healing.
---

Our big value, the 'economic colonic', is priced at $49.95 from the day you receive this newsletter until July 11, 2009. Such a deal! People have really taken advantage of this to purchase series in advance, to use with various cleanses, diet changes, fasts, and to pass the great news on to friends. The key is to mention the words, 'economic colonic.' And, we will be happy!
---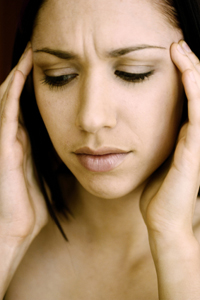 What gets checked off a lot on my Health Questionnaire? Migraines and headaches. One 53-year old woman called today and said she had 15-30 a month. Many of those that suffer this excruciating head pain are in their twenties. Frequency ranges from daily to every few weeks.
I used to suffer from headaches starting at 7-years old and migraines beginning at the age of 19. I remember exactly where I was, what I was doing when the pain came over me. Then when I started cleansing in my late twenties, the migraines would occur on a multiple of 7, every 3-6 weeks like clockwork. Is someone reading lunar cycles, menstrual cycles, hormonal cycles? They would last a debilitating 3-5 days. Now I do not get them any more. It's been years.
What did I do to get rid of them? What can you do?
Stop using additives, chemicals and preservatives in your diet. I discovered back in the eighties that they could trigger serious head pain in 5 minutes. Read your labels. The reverse side of this is to eat natural foods. Get away from processed foods. Return to nature.
Flush you liver and gall bladder. I swear that a series of liver flushes really closed the deal on my terribly painful migraines and headaches.
Do deep intestinal wall cleansing and rebuilding. I did a series of serious psyllium and bentonite cleanses in the late nineties. I was shocked at the results. I had suffered profound constipation since infancy.
Use colonics and enemas to flush the toxins from your system.
Get Rolfed. Ida Rolf developed a series of 10 deep tissue massage sessions to structurally re-align the body. My brother, Mike, in the eighties did a series of 3 head sessions on me. It turned the migraines to headaches. The pain was lessened. I would now include Cranial Sacral Therapy is this column, too. Mike Pellegrino at our office is outstanding in both and he can be reached at (520) 275-4888.
Use raw juices and herbal teas and formulas. A pint of freshly juiced red cabbage juice used to turn the migraine to a headache immediately. I used a Hops, Valerian, Skullcap formula that allowed me to rest and calmed the pain to a degree.
---

On April 24,2009 I offered a colon hydrotherapy refresher course for 4 of my graduates and a colon therapist from Phoenix who wanted to work with me.
The hours spent together were shared between 3 activities: one; performing colonics on ourselves and a client and sharing our techniques, two; reviewing GI Anatomy and Physiology including indications with physician prescription and contraindications, discussing a serious case study with multiple IBD's (Inflammatory Bowel Diseases) and taking Dr Group's test for GI health, and three: a delicious snack meal that included raw food and
Specific Carbohydrate Diet
dishes.
The refresher course is an invaluable learning tool for colon hydrotherapists to share their experiences and questions with other therapists and to advance their knowledge and skills of techniques, anatomy and physiology and nutrition.
If any of you therapists out there would like to convene in Tucson at my place and do a refresher day or weekend, please let me know and we can set it up. We can design the curriculum to meet all of our needs, questions and knowledge.
---

I have a spacious and beautiful room at my centrally located office available for the right person. I have a Massage Establishment license so Massage Therapy would work well. Any other field would be great, too. Please call or
email
if this might work for you.
---

I continue to offer my second floor guest bedroom and bath to one or two people who would like to retreat, cleanse, heal or unplug in general for a short period. I can teach the raw food or Specific Carbohydrate Diet for those that are interested. I can guide you through a GI or liver cleanse and provide colon hydrotherapy and massage. Please be in touch if you are interested.
---

This year I am holding the morning jaunt in the kayaks at the
John D. MacArthur Beach State Park
in North Palm Beach, FL. For all of you nearby, please join me. After the morning float, we can walk to the beach and swim or snorkel. Be in touch for this momentous water occasion.
---

www.newbeginningsyogaretreats.com
Jackie Sherman RN is a dear friend who moved from Tucson AZ to Ojai CA. She is offering some wonderful yoga retreats. This is a way you can go within, move your body and go to the next level of inner peace and healing. Jackie is a very special presence.
www.skillfullyaware.com
Some of my Tucson friends are creating very beautiful healing centers in their backyards. I want to support the simplicity of working and living side by side. Mark Pirtle and Lynda Skinner, dear friends, have done just this. Mark says:
...I take the gamut of chronic pain patients. I diagnose their pain syndrome, teach them about it and how to heal it with mind-body exercises. I do traditional hands on care as well, manual therapy and manipulative therapy, and exercise prescriptions.
www.zentribewellness.com
Another dear Tucson friend and Shiatsu expert, Yoshi Nakano, has developed an outstanding Japanese bath and teaching studio in his backyard. He loves Thich Nhat Hanh and is all about inner peace. He is also very funny. Here is another opportunity to connect with the inner you in a myriad of ways from receiving bodywork, studying bodywork, calligraphy or Taoist cooking.
www.kikuchiyoga.com/Retreats.html
Susan Desmarais is another dear friend and yogini living in Rome, Italy and offering wonderful yoga classes in Rome and yoga retreats in Europe and Turkey. Her next one is in Umbria, Italy at a beautiful resort. You have another opportunity to go to a deeper and higher level, the paradox of healing.
---
I hope you have a wonderful and healing summer.
Be in touch,
Sheila