Sheila's Blog (or Glog - Gut Log)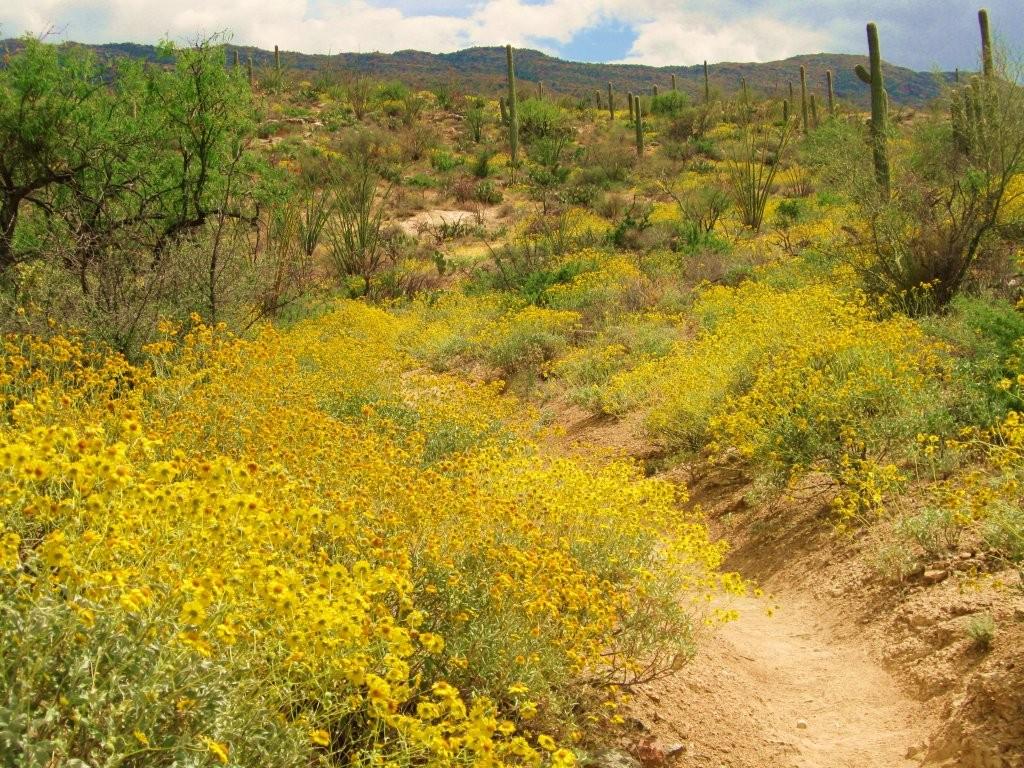 Hello Everyone,

This newsletter focuses on our wonderful Raw Food Detox in Costa Rica at Amatierra as well as stories and articles sent by my friends and clients. I also include some new and important links toward the end especially the latest news on GMO's, genetically modified organisms. Plus a friend of mine in Silver City NM is selling her colonic practice and that news is toward the end. It sounds like a great deal as she is in an office with other holistic practitioners including a naturopath and chiropractor. Give it a go and have a super spring. See the picture of spring in Tucson! It's been glorious.

---

Costa Rica Spring Detox April 9-14, 2010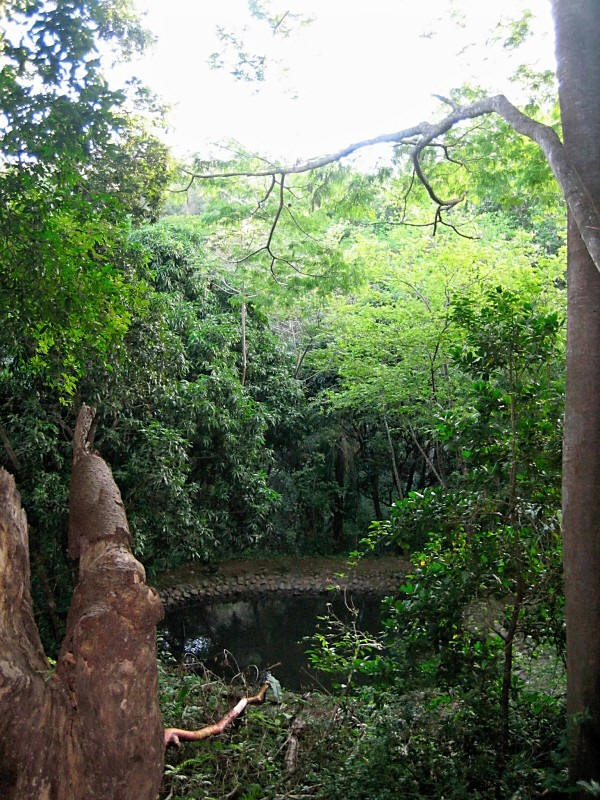 I'm back from Costa Rica and the wonderful Raw Food Detox that Jill Ruttenberg, herbalist, and I gave at the Amatierra hotel and healing center. Our group for the detox was super and we had many adventures. The idea was to eat clean, get out in the sunshine and fresh air and work out, do yoga, rest, create community and generally, have fun. Along the way, everyone had some kind of transformational breakthrough.

We shared issues in our lives that concerned us. Some focused on eating and weight loss. I focused on no radio and TV. I used their computer to check emails 3 times in 10 days. They were going to put me in a room that had the only TV and I turned it down.

We also planned the event so that people had downtime and rest opportunities. People could read, play scrabble, relax by the pool, take a hike on the property, walk down to the neighboring village, San Pablo and then climb up the hill on return. And of course, go to bed early!

We had our meals on a large veranda overlooking the mountains. Eating was peaceful and the views were beautiful. Food for the soul. Speaking of food, people expressed not feeling hungry. I explained we receive food from the chlorophyll of the trees in the jungle, negative ions from the plants and tropical rains, sunlight, fresh air and our community. Plus, the raw foods are nutrient dense and rich in all the good elements of nutrition.

I believe I could go on for quite awhile about the retreat. I will provide a link to our our itinerary so you can check the details of each day. We made some minor changes once there. Click here to view.

Amatierra is also certified in Sustainable Tourism. They went through a strenuous certification process. I enjoyed the recycling, the organic gardens, the conservation of water and laundry, and many more features.

I want to thank Jill for suggesting we do this event together. She is a dear friend and the balance to me. She is Chinese Medicine, I am Raw Food, she is Aries, I am Libra, she is emotion, and I am mind. We will let you know about future events as they come up. Once again, it was a great joy to be with everyone.

If anyone would like to see Lauren's photos from her Raw Food Detox Retreat, please click here. Lauren captures the experience in her photo essay!
---

Good News from a Client, Her Hard Work Is Paying Off
4.21.10

Hi Sheila,

I hope you had a great trip!! I got Dr. Schulze and did a 24-hour detox the week before and another one last weekend. Very successful and I am having almost daily results. I have lost three more pounds and my head has eased some, not as many TERRIBLE days as before.

Thanks so much for all you help,
Tina

Tina's Testimonial:

"I am 45 and about 60 pounds overweight. I have put on this weight in the last eleven years, every year a few more pounds. Recently, I started paying attention to all the info in the media about cleansing. I did not want to just buy something online and hope that it worked.

One day I came across Sheila's website and I sent her an email stating that I had never been a "regular" person, having only a bowel movement 2 to 3 times a week. We set up an appointment and she discussed the process with me and went over my health issues.

I have suffered from terrible headaches on a daily basis for many years. Overall, I do not have any major issues such as high blood pressure but I just do not feel well. I force myself through the day, working a very physical job. Then I just go home and crash. I do not have any energy to do anything else.

I was nervous about the procedure but Sheila is soft spoken and patient and her office setting is very relaxing. She talked me through the first treatment and I had a lot of cramping, but when it was over, I knew I had to go back and take care of this problem. The second treatment went very well as with the third. I had very little cramping, and a lot of excess stool. I would say that by the day after the first visit my stomach area fell so much better, that tight hardness was gone. I noticed when I bent over to put on my shoes it felt more comfortable. By the fourth week, I did not have a treatment that week, but I was having a bowel movement, even a small amount on a daily basis.

I feel so much better. I have more energy, working in the yard when I get home instead of flopping somewhere. My headaches have eased. I still have some BAD days but not on a daily basis. Before I went to Sheila, I had changed my lifestyle, cutting out all the junk I used to eat and drink. Now, I am eating only vegetables and fruits with a small amount of lean meat chicken or fish.

I wanted to get on the right track and stay there. With Sheila's help and my new eating habits I feel like a new person. Thanks Sheila, you're great!!! Tina ---Tucson"
Sheila's note: Tina is 45, weight 178 lbs, height 5'0". She is a trooper and dedicated to her self-healing.

---

Facebook: How do we know each other?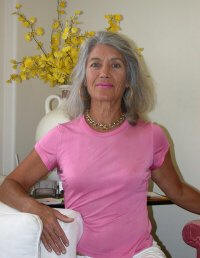 Sheila Shea February 20 at 5:02pm

Hi Janet, Great info and note. What do you think caused the coma in 1986, what role did your gut play in causing unconsciousness? Glad you are on track now, you sound awesome. For colonics in your area, I would suggest http://www.i-act.org. They have a database of practitioners. If you ever want to spend time out here, I have a guest bed/bath on my 2nd floor. Office 10 minutes away.

Thanks for being in touch,
Sheila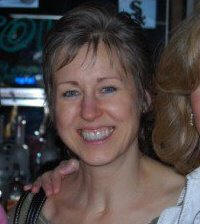 Janet Balsavich February 20 at 5:58pm

Thank you Sheila!


Yeah, the coma was because I was driving a car and was broadsided by a motorcycle! He crashed into me at 55 mph and rolled up the side of my car before falling off. I was out cold immediately. When they did exploratory surgery, my spleen was ruptured and taken out. I developed stress ulcers 2 weeks later and went in for another surgery.
My third abdominal surgery was 2 years after that when I developed a bowel obstruction that the NG Tube did not relieve. The internist said that my intestines were loaded with adhesions that wrapped around quite a number of them. Then they were all wrapped together with one adhesion, and then the whole lot was twisted! Yep... I think that is enough to cause lots of stomach pain! Since then, I have been in and out of the hospital with an NG tube in place, but it always relieved itself.
NOW... I will do anything to avoid the hospital. I do relaxation, deep breathing and meditation to help relieve the pain. It is excruciating pain and lasts for hours, but I somehow manage to get through it. Although last time I had terrible cramps in my legs, feet and hands! I was sore and felt like a truck hit me for a couple of days!

So that is probably how I got a systemic yeast infection and have a very difficult time getting rid of it. It always comes back.

The other injuries in the accident were: a head injury (scar tissue now exists in my Left temporal lobe and causes little seizures... IN Which I can control now!!!! :), A broken collarbone, scapula, and ribs, and Lacerated lung, liver and kidney.

However, I am proud of it because I am a personal trainer, healthier now than ever before, and not on any meds!

Stay Cool Sheila!
Jan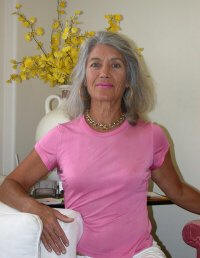 Sheila Shea February 26 at 8:04pm
Hi Janet, Wow, thanks for sharing the coma/accident experience. I think with candida one has to refrain from all complex sugars, understand http://www.breakingtheviciouscycle.info and then analyze whether or not they can handle fruit and raw honey. One type of abdominal massage you might enjoy is Chi Nei Tsang, see http://www.whitecloudinstitute.comom. People love to hear these kinds of stories and it is very inspiring to them.

Sheila
---

Dogs Going Raw!!!
Tania is our resident dog expert and a super reporter! For those of you who are in a quandary about how to feed your dogs and cats, Tania is right here with the answer.

Hi Sheila: If you are interested, Tucson Community Supported Agriculture has just included my article on the proper feeding of dogs (and cats). Their address is http://www.tucsoncsa.org and the article is "To Cook Or Not To Cook For Dogs."

When I studied biology after my first degree in English, it didn't take me long to realize that the animals are basically no different from us; therefore, what has evolved today in the proper feeding of our buddies, is called "human grade," meaning that we could eat the food we buy for them! When you have time, let me know what you think.

Best, Tania
---

CPR: Prerequisite for Entry into Colon Hydrotherapy Training
A must see, new CPR method, no mouth to mouth and works well. Anyone can do after seeing this once!

Please view the youtube video, then pass it on. You may be able to save someone's life! You might have to cut and paste the link.

http://www.youtube.com/watch?v=E5huVSebZpM
---

A Few Cool Links
Please everyone, inform yourself about GMO's. Carmen Smith RD informed me about the dangers and sent some links, then others arrived. Jeffrey Smith is the big expert in the field.

Genetically Modified Organisms
http://www.naturalnews.com/028245_GM_food_side_effects.html
I have been getting more important gut info lately on the negative consequences of consuming GMO (Genetically Modified Organisms) food.

Non-GMO Shopping Guide
http://www.nongmoshoppingguide.com/SG/DownloadtheGuide/index.cfm
A Naturopath turned me on to this site with its incredibly high quality grass fed animal products. Grass fed is the way to go to restore our Omega 3 fats. Site also had raw recipes for kids and adults by a fitness trainer!

Jeffrey Smith, GMO Expert
http://www.seedsofdeception.com/Public/Home/index.cfm

Measuring our Ph and Urine
http://www.blessedherbs.com/bh/shop_wellness
What cleanses are out there? Blessed Herbs comes highly recommended. Organic products, good customer support, reasonable prices.
---

Colon Hydrotherapy Practice for Sale!
For Sale: Colon Hydrotherapy business, turn-key operation. Includes All furniture, supplies and equipment. 'Hydrosan Plus' Colon Hydrotherapy machine in excellent condition. Assume lease in offices with 2 Naturopath's, Chiropractor, Midwife and Massage Therapist. Reasonable rent with optimal referral conditions. Client base established. Join the team of Alternative Healing practitioners in Silver City and help make a difference! $5,600. Contact Kathryn @ (575)313-4799.

---

Office Space for Rent
I have a beautifully appointed, spacious room for rent for the right practitioner. I prefer someone with an active practice. We are centrally located with kitchen, foyer, office and library facilities. Chi Nei Tsang would be a good fit. I would love to hear from the right person. Call or email Sheila at 520-325-9686 or [email protected].
---

Retreats at My Home
I continue to offer my second floor private guest bedroom and bath to one or two people who would like to retreat, cleanse, heal or unplug in general for a short period. I can teach the raw food or Specific Carbohydrate Diet for those that are interested. I can guide you through a GI or liver cleanse and provide colon hydrotherapy and massage.

I had another thought about the retreats. We are really designed to move. Exercise is always included in steps to self-care. Some of you might like to become more active in the time you spend in Tucson. Your stay can include hiking, kayaking, swimming, tennis, cycling and/or walking. I can guide you or point you in the right direction. All this, while eating well, hydrating and having some quiet time. Think about it.

Please be in touch if you are interested.

Thanks Betty and Carlin. Would love to see you soon! Love, SS

"My Dear Friend Sheila has a fabulous Intestinal Health Newsletter. This is where Carlin and I went for our detox last year. I am feeling in need of another visit to Tucson to dine with Sheila on raw foods in her beautiful home sooner than later. We had so much fun and healing the last time we were with her."
---

Services
Colon Hydrotherapy Spa & School, Consultations, Retreats & Raw Food Classes.
---

It is a great joy to communicate with all of you. Health information is a priority. May all of you continue to make your positive and healthy changes one day and one step at a time. Be in touch with your comments and questions. I can help you put together a diet, a cleansing plan, and a strategy for colon hydrotherapy sessions.

Best,

Sheila Shea, Director

www.intestinalhealthinstitute.com


[email protected]