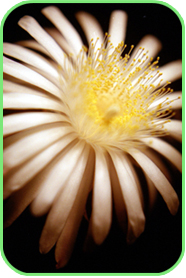 Many goodies in this newsletter. Under
At the Office
, a price break on colonics for individual and package sessions plus an expose of The Twenties. Under
Education
, a slew of opportunities for all of you.
It's supposed to be fall in Tucson, however we have had record October temperatures. I was in my bathing suit Sunday enjoying swimming and hot tubbing in Phoenix with friends. Whatever your weather, your health is your asset in this economy. Build it, create it, have fun with it. Take care of yourself. Be prepared.
The Financial Crisis and the GI System
I got to thinking about this big financial crisis. When I listen to the news, the commentators always compare the 'banking' or financial system to the circulatory system. I thought, "I don't think so." They are using terms liked 'clogged' and 'unclogged', 'toxic waste', 'belt-tightening' and 'greed'. That sounds to me like a serious GI problem, I see the analogy to the gastrointestinal system rather than the circulatory system.
The concepts of being overweight or over-consuming are analogous to
greed
. Too much greed. There are also the feelings of being
clogged
and wanting to get
unclogged
. That sounds like constipation. And
toxic waste
? Isn't that perfect? One of the things we have been working on in all our detox programs is to get rid of the
toxic waste
that causes so many health problems.
OK, so now the
toxic waste
has accumulated in the financial system. How do you give a good colonic to the financial system? To further the analogy, when some clients leave the office, they say to me, "I could tighten my belt another notch."
Belt-tightening
after a colonic? Come on!
OK, so one way to ride the waves of this current crisis is to devote time to your own healing. Build the foundation, your health foundation, so that you are alert, clear, strong, light, lean and prepared.
Greens, Greens, They're Good for Your Heart: Study
by Agence France-Presse
"Diets worldwide that are rich in fried and salty foods increase heart attack risk, while eating lots of fruit, leafy greens and other vegetables reduces that risk, a groundbreaking study showed."
This is a great little study. I encourage all of you to incorporate more fruit, leafy greens and veges into your diet. One way of doing this is to juice them. I make an effort to juice one quart of raw vegetable juice every other day. It makes a big difference to my GI and nervous system. I eliminate better and am calmer. And, my heart is stronger. After all the years of the eating disorders, I do what I can to support my heart and raw vege juicing is one great way.
---

Holiday Special
This is a special price offer good until December 31, 2008. We have moved into the sugar holiday season beginning with Halloween. I am encouraging all of you to stay on board with good lifestyle habits throughout the holidays. BTW, the sugar season ends on Valentine's Day!
I am offering $5 off each individual colonic session and $15 off each series package until the end of the year. Prices are posted on my
website
. Please mention the newsletter offering when you call. Now is not the time to slack off on all the good work that you have done and are doing for your health. This is the time to move forward, to become stronger in your healthy ways. Colon Hydrotherapy can help you with your health improvement program!
Enjoy the holidays and stick with the program!
The Twenties
I have noticed in my practice the high volume of young people in their twenties that come in for colon hydrotherapy. I applaud all of you. When I review the health questionnaires of these young people, I notice a pattern. The most common conditions checked off are migraines, headaches, reflux or heartburn or medically called Gastro Esophageal Reflux Disorder (GERD), constipation and overweight.
One client particularly astounded me. He is a 25-year old male with a history of Diverticulosis, Diverticulitis, and swollen prostate and urination difficulties. Generally, older men get those conditions! Why so young? Are younger people degenerating sooner because they have been brought up on the fast food diet? This young man said he was brought up on fast food - that is all that he knew.
I have reflected on my twenties as I work on the young as well as my contemporaries. I turned 65 on October 16. I began my health changes in my late twenties when I moved to New York City. At 27, I questioned why I was getting the flu so often. I was in daily pain with lifelong constipation and I struggled terribly with eating disorders since the age of 10. Now the new one on the block at 26-years was bulimia. My insight and inspiration at the time was to take health into my own hands and figure out how to heal myself.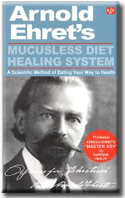 I called my brother, Brian, and he suggested I read a book by Arnold Ehret called the
Mucusless Diet Healing System
That book launched me on my new healing path and I read voraciously every health book I could get my hands on after that. I began to do raw juicing, raw foods, enemas and colonics, and daily workouts.
After 8 months of this initial regime, I woke up one morning and said to myself, something is different in my life, what is it. I looked around my NY apartment as if the walls would give me an answer. Finally, the answer came to me. I no longer craved sugar. I would wake up every day craving refined sugar. That was just the beginning of change. I thought if I could lick the sugar addiction, I would be home free. Dream on. That was just the beginning.
Now at 65, I have kept up this regime, this program. All these years, I worked out nearly daily, maintained a clean diet, a blend of raw, vegan, vegetarian, Specific Carbohydrate Diet and Paleodiet. I don't have cravings, by body is in good shape. I have my occasional treats which I do not call cheats. It's usually a cappuccino or some good dark chocolate.
So, I encourage all of you. Lay your good tracks down, build your good health habits now. As you get older, you will appreciate what you have created. You can knock the weight off, you can overcome constipation, you can heal GERD, the inflammation of the upper GI, and you can have inner peace around your health and life. Go for it now!
Your Health Trip to Tucson
I realize that I have a generally empty guest bedroom and bath on the 2nd floor of my home. I know that a number of you would like to take a health vacation in a warmer climate and an opportunity to juice, exercise, take colonics, meditate, read, rest and maybe imbibe some of the art scene and environment of the Sonoran Desert. My home is within walking distance of the Rillito River Park with miles of paths for cycling and walking. And, I have a new bicycle in the garage!
If you want to spend some time here, give me a call or email and we can work out any terms so that your stay is what you need and want.
---

I have a beautifully appointed office and private room available for someone in the holistic field. If you are a body worker, acupuncturist, therapist and so forth and need a great space, give me a call at (520) 325-9686 or send an
email
.
---

Wellness Open House - Come visit my booth!
Saturday, November 15, 11:00am - 3:00pm
Naturopathic Medicine & Laser Therapeutics, Tucson, AZ
[
View Evite
]
Looking for something to do on Saturday, November 15, 2008? Garrett Smith NMD is having a Health Fair at his office and I will have a booth at the fair. Come by, say hello and check out the whole scene. I will offer free consultations.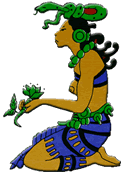 Arvigo Mayan Abdominal Massage, Entry Level
In January of 2006, I took the entry-level training in Mayan Abdominal Massage from Lorraine Paquette in Phoenix AZ. It was an outstanding experience and she is an excellent teacher. I am always looking for ways to make my colonic massage better for my clients.
Lorraine just sent me an email in which she said she would be offering the same entry-level course in TUCSON on March 5-7 of 2009. It is officially called
Self Care Workshop in Maya Abdominal Massage
. I am giving you an early heads up on this excellent work and teaching. If you wish to contact Lorraine, she can be reached at (602)689-4274 or
[email protected]
.
More details will follow as we get closer to the date. By the way, this is for all people because this is for self-care!
Chi Nei Tsang
My friend, Aleksandra Bazinska PhD and LMT is offering a course in
Chi Nei Tsang
in Tucson, AZ this November 14, 15 and 16 and December 5, 6 and 7 of 2008. This is another outstanding system of abdominal self-care for individuals and practitioners. The workshop is called
Internal Organ Massage
. Each LMT will receive 42 CEU hours. The fee is $700. Aleksandra may be reached at (520)881-2091 or
[email protected]
.
I can completely vouch for Aleksandra. She is an outstanding teacher and practitioner. She is fun to be with. You can check out the over all explanation of the practice at their website.
They Call Him Dr Germ
As UA microbiologist Charles Gerba cheerily explains, billions of nasty microbes await you every day.
This article is a must read for the germ and sanitation phobes. Dr Gerba's work is part of my school curriculum. He began by studying what germs fly up from flushing a toilet. Info covers norovirus, E Coli, Salmonella, MRSA and CA-MRSA.
Detoxification Workshop: Understanding Natural Therapies
This workshop is of interest to people in the Pacific Basin area as it is being held in Singapore on December 7, 2008. Dr Sylvester Yong, a member of the IACT, is sponsoring the workshop for all individuals and practitioners in the area.
Sheila Shea